Parables Blocks 2-3-4-5


Coupon Code: PARA2122
As a registered participant in our Parables Quilt Along, you are allowed to use the coupon code (above) to download all patterns at 100% discount. Please do not share this coupon code with others.


PARABLES Mystery Quilt Along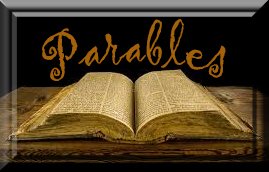 We're so glad you have joined us on this faith journey. This month, we will be creating four 4" finished blocks, representing four of Jesus' early parables.

Fabric Suggestions: These are all small blocks, so we recommend fabrics that read as tonal/solid or have very small prints. You can use directional fabric, but will need to pay close attention when cutting and piecing. Your fabrics do not have to match the fabrics from Block 1, but should be similar in value or hue. The fabrics should enhance Block 1, NOT draw attention away from it. We'll include more fabric suggestions in the quilt along video.

This Month's Parables
These patterns have been properly tested by several Quilters of Faith volunteers. Their ideas and suggestions were incorporated in the patterns found here. If you have suggestions for any further improvements, please email teresa@stitchintree.com. Click the download link below each block, place in your shopping cart and use the coupon code above to access 100% discount. These electronic download patterns include instructions for the blocks, a devotional message for each parable, as well as space to record your personal reflection.



Join us for the ZOOM Quilt Along
Monday, April 19, 2021
We are hosting a ZOOM quilt along session from 10am-11am Central Standard Time. During this session, Teresa will go over fabric selection, construction tips and examples for Blocks 2-3-4-5, host show & tell for Block 1 (have your quilts ready), and allow time for Q&A. Teresa will log on at 9:45 am for those who are new to ZOOM and want to test their connection/feed.

Click this link to access the ZOOM Parables Quilt Along. This link should give you direct access to the zoom session. In the event that you are asked for a passcode, enter QUILT.


Get the Step-By-Step Instruction Video on YouTube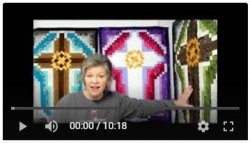 We have created a step-by-step instructional video for these blocks. We will be recording the Zoom quilt along session as well. Once the zoom session is complete, we will edit the instructional video to include segments from the zoom session. The final instructional video will be posted before the end of the week. We will send an email to you when the final instructional video is posted.

We encourage you to subscribe directly to our YouTube channel to receive the fastest notification of videos that we upload.

Click here to go to Stitchin' Tree YouTube channel.



Share your progress with us!

Take pictures of your fabric selection and completed blocks. We'd love to see them & share them on our Quilters of Faith facebook group. email images to teresa@stitchintree.com or text to 712-647-3161.

If you haven't done so already, we'd love to have you join our Quilters of Faith facebook group.

Click here to go to Quilters of Faith facebook group.

Follow the Stitchin' Tree facebook page to see all of our posts!


Catch up on previous emails & links

As we progress through this quilt along, you may miss a notification along the way. The list below includes the link for each of the Parables notifications.

Questions?

give us a call

712-647-3161

or send us an email

Check out the full line up of Stitchin' Tree patterns, clothing and products.

.





#644b22