Are you ready to begin PARABLES?
#52aa2f

The PARABLES quilt along begins...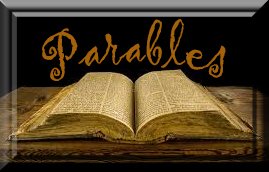 As a member of our Parables Quilt Along list, you will receive special emails with pattern links, video links and quilt along reminders. Your $20 purchase price will include all of the patterns, videos and quilt along zoom sessions. If you have any questions along the way, please give us a call, send us an email or post your question on our Facebook page.




Block 1: Jesus, the Teacher is, undoubtedly, the most complex "block" in the PARABLES queen size quilt. Because of it's size & the large number of fabrics that are included, I have taken the time to create a Fabric Selection Video to help you with choosing your fabrics for this quilt.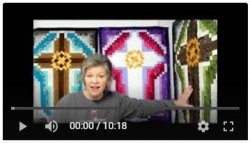 Click here to download the Fabric Selection Video

This link will take you to our Stitchin' Tree YouTube channel. While you are there, you should consider subscribing to our channel. That way, every time we post a new video, you will receive immediate notification.

Click this link to download the Fabric Preview Requirements & Selection guide.

Go ahead and get your fabrics organized, but do not plan to cut or start your quilt until after our first quilt along Zoom session on Monday, March 22. Here is the Zoom link for this first session:
https://us02web.zoom.us/j/83478037271?pwd=OTgwOHhmdXJzVGR6S0wxbWQxWXExdz09

You will receive lots of auto-reminders for the Zoom sessions: from our website, from our calendar & from me. If you don't plan to attend the Zoom sessions, just disregard the reminders... On the day of the Zoom sessions, we will post a Step-by-Step instructional video with tips and tricks for making the block and the alternative project pattern.

In this first Zoom session, we have a large project to tackle, and your fabric choice is CRITICAL, so I will not be sending out the cutting instructions in advance of the Zoom session. If you are planning to participate in the Zoom session, please have your fabric choices available for "show & tell".

Our Zoom session begins at 10am Central Time, and this first session will last 1 hour. In the first 10 minutes, I will lead our group in prayerful reflection about Jesus, the Teacher. This pattern series adds a new layer that we have not included in our previous pattern series. The patterns will include a discussion of the parable(s), a place for a written reflection -- and we've added a few discussion questions to consider when reading the parables. Discuss with a friend, or discuss with yourself. Whether or not you have a solid relationship with the Bible, I'm willing to bet that many of these PARABLES. these stories, will be familiar to you. And when we dig into the PARABLES a little more with the discussion questions, we will gain new insight to the wonderful God who gave us the GREATEST TEACHER IN THE WORLD. These PARABLES have a unique POWER. They have the same ability to teach us today, just as they did -- OVER 2000 YEARS AGO! That's pretty mind blowing, when you think about it.

Following the Parable Reflection, we will have introductions, and Show & Tell. Be prepared to introduce yourself and show your fabric choices. You might also want to tell us all if you are participating in the quilt, or if you plan to make the smaller projects with each of the blocks.

With the rest of our Zoom session, I will go over the pattern and draw your attention to areas of the pattern that need to be attended to. This is not a difficult quilt (block) to construction, but you will need to be prepared to measure, measure, measure & make sure our 1/4" is, indeed, 1/4".

After this first session, all of our other Zoom sessions will fall on the 3rd Monday of each month. With future blocks, I will send the complete cutting instructions to you in advance of our Zoom session so that you can have your pieces cut and ready to construct blocks. Two weeks prior to these session, I host a small group of pattern testers who come into the shop to give me feedback on the pattern. I make adjustments to the pattern, as needed, and prepare to shoot instructional video for each step in the pattern. The videos will post to the YouTube channel following along the Zoom session.

Once you've completed your block, please share images with me via email or on our Stitchin' Tree Facebook page or our Quilters of Faith Facebook group. When we have the opportunity to see each other's work, we realize that we are all on the same faith journey, TOGETHER.

I look forward to seeing all of your on Monday. Have a blessed week.



----------------------------------Teresa
a call

712-647-3161

or send us an email

Check out the full line up of Stitchin' Tree patterns, clothing and products.

.