COVID Tribute Quilt Update for Quilt Shops 11/18/20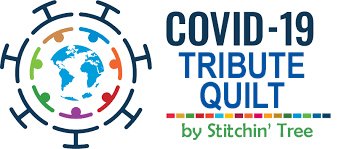 Covid Tribute Quilt Update



November 18, 2020

Ready to go retail? We sent out our pre-order email last just after midnight, and awoke to 20+ orders on the website. Like other reproducible pattern series that we offer, it is usually AFTER the in-store program that we see the greatest profits.

1. Here is the link for the email announcing the PREVIEW PRE-ORDER with a deadline of DECEMBER 10 for the discounted preview pricing. You are welcome to use all/any of the content for your own marketing purposes. https://www.stitchintree.com/module/newsletter.htm?newsletterId=55792

2. Set up a product on your website with discounted pricing. Be sure to include language in your product that details the discount deadline and shipping dates. Here is a link to my product so you can see how I set it up on our website. https://www.stitchintree.com/shop/c/p/COVID-Friends-Tribute-Quilt-Pattern-Collection-CD-x53565499.htm

3. I'll get ready to burn the CDs for your quilters who are actively participating in the quilt along. Please send me numbers for: A) the number of quilters who participated in the quilt along. but not the fabric exchange, and B) the number of quilters who participated in the quilt along AND the fabric exchange. I'll get these CDs burned and to you by the end of November.

4. For this and all future orders of CDs, you can continue to order CDs as far into the future as you wish. We have shops who have concluded programs years ago and are still selling CDs from their store samples or websites. I encourage you to keep the COVID quilt on your website indefinitely so that as future quilters search on the web for the quilt, they might land on your website and place an order. The minimum order for CDs, as we move forward, is 6.

5. Now, through the end of December, flood the internet with images/videos of quilts & blocks. Social media will continue to drive CD sales for all of the shops involved.

6. In January, I will be presenting the COVID Quilt Reproducible Pattern Series at Virtual Quilt Market, so NOW is the time to capitalize on marketing our exclusive start. Offer kits, bundles, traditional BOM, or Saturday Samplers. You can get the jump on other shops across the country.


Take pics and videos of your progress on your shop quilt. Share your own stories. Instagram, Facebook and Twitter your stories and share to the group Facebook page. If you have any questions as we wrap up, let me know.

I pray that you all stay safe and healthy.

Teresa
If you have any questions, give us a call 712-647-3161 or send Teresa an email teresa@stitchintree.com


Check out the full line up of Stitchin' Tree patterns, clothing and products.
Use your wholesale login, or sign up to receive wholesale login access today.