Two Classes LIVE and ONLINE next week


Keeping close to home? Dig into your stash and join us next week... Two classes, online and live.

Get the link for online or register for the live classes HERE
If you need the patterns, you can order online from links within the class description.


Pockets of Posies
Wednesday, 6/24/20 10am-2pm CST
Bed 101"x101" or Wall 47"x47"


uses 2-1/2" strips






Six Pack Saturday (on a Friday) --Nooner


Friday, 6/26/20 10am-2pm CST
54"x54"
requires (6) 1/2 yard cuts of fabric

---

COVID Quilt Deadline is approaching... You won't want to miss out on this one!

Always Remember...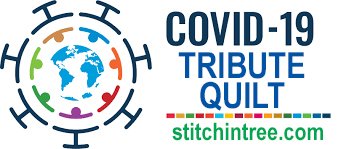 The COVID-19 global pandemic has forever changed the face and heart of our EARTH. Without discrimination, COVID has destroyed millions of lives and livelihoods.Quilters around the world have rushed into action to construct face masks, gowns, caps and other protective gear. At a time when we want to gather together, we are encouraged (and sometimes ordered) to stay apart.

One year from now, five years from now, one generation from now, how will you remember COVID? What stories will you tell your children, grandchildren?






Read all about our COVID Friends Quilt Along

The quilt design is revealed and the story begins











If you have any questions, give us a call

712-647-3161

or send teresa an email

Check out the full line up of Stitchin' Tree patterns, clothing and products.

.




Wholesale orders ALWAYS ship free!