COVID-19 Friends Quilt Update 6-16-20


Always Remember...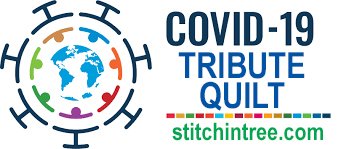 The COVID-19 global pandemic has forever changed the face and heart of our EARTH. Without discrimination, COVID has destroyed millions of lives and livelihoods.Quilters around the world have rushed into action to construct face masks, gowns, caps and other protective gear. At a time when we want to gather together, we are encouraged (and sometimes ordered) to stay apart.

One year from now, five years from now, one generation from now, how will you remember COVID? What stories will you tell your children, grandchildren?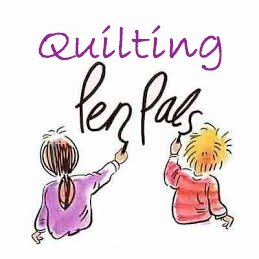 Read all about our COVID Friends Quilt Along

and join quilting friends across our great nation as we complete this quilt.





The quilt design is a work in progress. As the pandemic evolves, we add optional blocks. The overall design is set, and we've created a web page that tells the stories of all of the blocks in the quilt.


Each block tells a story, check out the blocks and their stories on our COVID-19 Friends Story page.


---
We are so glad you have joined us...

We have delayed the start of the quilt along to allow other quilt shops to join us. If you know of a shop who would like to join, ask them to email teresa@stitchintree.com.

Here's what the timeframe looks like:
Participating Quilt Shops market the COVID Friends Tribute Quilt June 21-July 12. Quilters will cut their fabric and submit it to Stitchin Tree for the exchange July 13-27. Stitchin' Tree will coordinate the exchange for all quilters. You will not have to mail 80 individual envelopes, rather, you will mail one package to Stitchin' Tree, together with an information form that we will provide for you. We will collect all of the fabrics, and will redistribute them with copies of the information form to other quilters. You will be able choose whether or not you want to share your contact information with the other quilters you are exchanging with. We have taken this additional step to provide identity protection for those quilters who are concerned about releasing their personal contact information with strangers. Online Quilt Alongs are now scheduled for August 17, September 21, and October 19 with an online celebration/show & tell with finished quilt tops on November 16.
We will host a Facebook group for COVID Friends to post pictures, comments and support for each other. The Facebook group will open June 10. You do not have to participate in the Facebook group to be part of this Quilt Along. I've sent an email to invite you to join. Again, this is not required, so do not feel obligated. Here is the direct link to the Facebook group: https://www.facebook.com/groups/548098616079718/

Ready, set, go!
You can get a jump start on sorting through your stash and making your fabric cuts to share with others. You will be exchanging fabrics with 80 quilters, which means that you will have to cut (80) 1-1/2"x20" strips and (80) 2-1/2"x20" strips of fabric to share, for a total of 4.444 yards. You will send all (160) pieces of fabric to Stitchin' Tree. The strips should fit in a Flat Rate Envelope, keeping your postage costs under $9. We will make copies of your information sheet and provide copies with each fabric set (one 1-1/2" and one 2-1/2" strip) shared with others. You will receive a package by return mail that includes (80) fabric sets and information sheets from other quilters. If, for example, you fall in love with one of the fabrics, and would like to include more of the fabric in your quilt, you would be able to communicate directly with the contributing quilter to see if he/she would be willing to exchange additional fabric, or provide the make/mfg or quilt shop information necessary so you can do an online search.
Anxious to get started? Here's what you can do. You registered for one of four color ways: Bright & Cheery cottons, Bright & Cheery batiks, Deep & Rich cottons, Deep & Rich batiks
Dig through your stash to find fabrics to determine if you can make a minimum of (5) 5" cuts (1-1/2" + 2-1/2" strips) of each of the following:
Blue

Green

Red

Pink

Purple

Yellow

Orange

Teal/Turquoise
Select small scale prints or blenders. You can include lightly directional fabric, but avoid obvious stripes. You can choose to make your cuts from 1 fabric of the color way, or mix it up a little and choose 2-3-4 or even FIVE different fabrics of the color way. Want to get really wild? You could use ten different fabrics – five for the 1-1/2" strips and five for the 2-1/2" strips – of the color way.
Are you missing a color or two? Check with your friends before you head out to shop – the whole purpose of this quilt is to connect with friends, old and new.

You DO NOT have to participate in the exchange...
Maybe you've selected a specific color way, or maybe you prefer to construct your quilt entirely from your stash. You are not required to exchange fabrics, if you do not want to.


Invite your friends to join us -- please share this email with all of your quilting friends.

They can click this link to read all about it...COVID FRIENDS TRIBUTE QUILT



Follow our group on Facebook and meet the shops who will be joining us on this adventure!
If you have any questions, give us a call

712-647-3161

or send us an email

Check out the full line up of Stitchin' Tree patterns, clothing and products.

.