Always remember...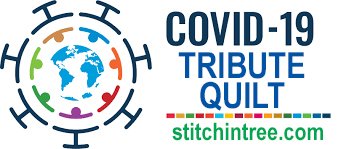 The COVID-19 global pandemic has forever changed the face and heart of our EARTH. Without discrimination, COVID has destroyed millions of lives and livelihoods.Quilters around the world have rushed into action to construct face masks, gowns, caps and other protective gear. At a time when we want to gather together, we are encouraged (and sometimes ordered) to stay apart.



One year from now, five years from now, one generation from now, how will you remember COVID? What stories will you tell your children, grandchildren?







---
Join Us -- and Join Other Quilters Across America
---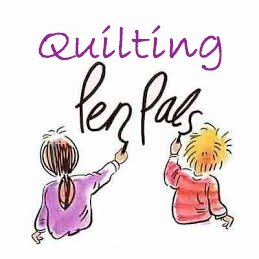 Remember, back in the day, we met friends and kept friends as pen pals. We communicated by writing letters, telling of our daily activities, sharing secrets and securing life-long friends.

During this pandemic, we are fortunate enough to be able to communicate through cell phone and internet technologies, but there is still a place for good old-fashioned pen pals.

While you construct your COVID FRIENDS quilt, you will sending and receiving fabric scraps from quilters across America. Share your COVID story with your new quilting friends. Meet your new pen pals online during (optional) ZOOM quilt alongs. Who knows, maybe someday soon, you will have the opportunity to meet up with your quilting pen pals at a quilt show or festival. And maybe, just maybe, your COVID FRIENDS quilt will be hanging in the show.


---
---
Introducing COVID Friends Quilt
Dig into your stash and be prepared to exchange fabric with (up to) 80 quilting friends. For each exchange, you will provide:
(1) 2-1/2"x20" strip
(1) 1-1/2"x20" strip
Your total fabric outlay will be less than 4-1/2 yards -- but don't forget that you will also have to plan for (up to) 80 first class postage stamps.
We first introduced our pattern Old Friends in 2012. The pattern features (9) classic quilt blocks set in Ohio Star block, with 9 by 9-patch setting units.
Our COVID Friends quilt will have a similar look, but the block centers (they are a mystery) will relate to the current pandemic.
COVID Friends sign up will be open from May 1-May 24. The fabric exchange will take place May 25 through June 7.
The cost to join is just $40.
Your membership will include:
COVID Friends pattern
Quilting Pen Pal list of addresses with
standard label PDF
Private Facebook Group
Fabric exchange prompts
Block 1-2-3 Quilt Along Zoom June 15
Block 4-5-6 Quilt Along Zoom July 20
Block 7-8-9 Quilt Along Zoom August 17
COVID Friends Show & Tell Zoom Sept 21
Quilt Along Video Library
For your own quilt, you will need to add
(8) yards background fabric
your choice: white, off white, cream, gray,
black, or any color you choose
(2-3) yards coordinating fabrics
We're happy to help if you need assistance with your fabric selection.
---
---
---
---
---
---
---
---
---
---
---
Choose Quilting Pen Pals with YOUR Fabric Preference
Bright and Cheery Cotton
Blenders & Prints
$40
Bright & Cheery Batiks



$40

Deep & Rich Cotton
Blenders & Prints


$40

Deep & Rich Cotton Batiks



$40



Red,
Orange, Yellow, Green,
Blue,
Violet


Red,
Orange,
Yellow. Green,
Blue, Violet
Red,
Pumpkin,
Gold,
Green,
Blue,
Violet

Red, Pumpkin, Gold,
Green, Blue, Violet
---

The enrollment window closes 5/24/2020